Millennial Job Searchers
30 November 2013
"Millennials appear to be more interested in living lives defined by meaning than by what some would call happiness. They report being less focused on financial success than they are on making a difference."
Nielsen, 2013 CSR consumer behavior survey
6 August 2013
Fifty percent of global consumers surveyed are willing to pay more for goods and services from companies that have implemented programs to give back to society, an increase of five points (45%) from 2011, according to a new study from Nielsen, a leading global provider of information and insights into what consumers watch and buy. Willingness to spend more with socially responsible companies increased in 74 percent of the countries Nielsen measured.
Incentive Travel Participants Motivated by Destination Choice
April 2013
Key findings of the International Destination Index included:
Participants prefer luxurious trips and "sun and sand" destinations
Distance to a destination is not necessarily an obstacle if the trip is luxurious or something the participant would not be able to experience or otherwise attain
Visiting new destinations or destinations that seem otherwise unattainable are key motivators
Why everyone wants to work for the 'good guys'
CNN November 2012
"Experts agree: employees want to work for the good guys. And if companies want to attract and keep top talent, corporate social responsibility (CSR) matters.
But as it turns out, just working for one of the "good guys" is no longer enough; employees want to be good guys, too. Companies like Patagonia and Levi's are considered top of the game when it comes to corporate social responsibility. They take it seriously, and try to take their responsibility through their supply lines. "For today's 'millennials' entering the workforce engagement in sustainability is a must-have, not a nice-to-have," says Kellie McElhaney, director at the Center for Responsible Business, Haas School of Business, University of Berkeley."
Channel Incentive Travel: A Case Study
Incentive Research Foundation October 2012
"We feel incentive travel programs from suppliers to vendors allow us to meet the people within the organization from the vendor side. We are able to use it as a tool for our people to meet the vendor people and make a connection. It also enables us to make a connection with our counterparts in the industry."
Doing What's Right: Incorporating Corporate Social Responsibility into Incentive Programs
Performance Improvement Council September 2012
• Companies benefit from gaining a positive reputation as they fulfill social responsibility needs, goals and policies through Corporate Social Responsibility (CSR).
• CSR can favorably impact both customer and employee relationships.
• A strong CSR program can play a key role in employee engagement by improving recruitment, retention and workplace morale.
• The newest generation of employees places a higher value on social obligation.
• Increasing numbers of incentive travel programs are successfully incorporating CSR activities that aid the community being visited.
• Successful CSR incentive programs:
• Carefully determine the beneficiary for their efforts.
• Demonstrate commitment from the top.
• Have clearly defined objectives.
• Involve employees in designing the program.
• Ensure efforts are tracked and measured.
• Promote CSR program features up-front.
• CSR incentive programs integrate in to the local community to help develop and strengthen its social fabric, resulting in a meaningful experience for both program participants and the company.
Why Volunteering Is Good for your Business
Huff Post September 2012
"Recruiting top talent, keeping them engaged and burnishing a business' reputation — it all adds up to a bigger bottom line. In a recent Forbes article, Tim Mohin writes: "More engaged employees make for more profits…companies with highly engaged employees have three times the operating margin…and four times the earnings per share… of companies with low engagement."
And according to Deloitte's 2010 Volunteer Impact Survey, 64% of executives surveyed say that corporate citizenship produces a tangible contribution to the company bottom line. "CA Technologies has a long standing commitment to CSR and volunteer programs, particularly in education because we recognize it's a good investment for our business," said Erica Christensen, senior director, Community Affairs, CA Technologies."
Study: Incentive Travel Still a Key Motivator
Talent Management August 2012
The study explored participant attitudes toward their companies, colleagues and other types of motivational program awards, revealing:
• 95.5 percent of qualifiers said they were extremely motivated, motivated or a little motivated to earn the travel reward.
• 90.7 of non-earners were similarly motivated even though they did not receive the award.
• 72.4 percent of earners reported an increased feeling of loyalty toward the company that provided the award.
Creating a memorable experience relies on the participant's emotional level of intensity. Measurement should to go beyond the initial favorable/unfavorable response to include items like how the program influenced behaviors before, during and after the program; how well the program met participant expectations; and how well the program supported the organization's vision, mission, values and culture by better connecting with program participants.
Everyone wins when volunteering is part of the job
Winnipeg Free Press August 2012
Benefits for the company:
Fosters good relationships between the organization and the community.
Builds the company's brand as an employer of choice and strengthens its position with customers as a caring organization.
Encourages a spirit of teamwork and cohesiveness across departments.
Benefits for employees:
Provides the time and the means to contribute to the community.
Cultivates an appreciation of community issues as well as loyalty toward their employer.
Promotes skill development and leadership training.

Why Everyone Loves Your Company

Forbes August 2012
"Isn't that a nice headline to see? In a time when corporations are seen as the big evil, it's refreshing to hear about employees who love their jobs, not just because of the work they do, but because they feel well-treated, recognized and respected by their employers. A surprisingly large part of this love affair can be due to how much an employer truly embraces corporate social responsibility and community impact initiatives through employee volunteer programs. When corporate philanthropy touches the lives of employees, the result is often increased employee engagement – sometimes to an amazing degree."
6 Companies That Will Pay You to Volunteer Abroad
Go Volunteer Abroad July 2012
"One clear trend across all companies is that their international volunteer programs continue to expand year after year. The benefits to employees and to the company, as well as the local people in the volunteer destinations, are becoming increasingly tangible. And as the business world develops an increasingly globalized view of the world, the trend is likely to grow."
Driving Innovation: Patagonia's 'Sustainable Salmon Jerky' and Naked Pizza's 'Healthy Fast Food'
Forbes July 2012
"The bottom line: CSR and innovation go hand in hand by opening doors and creating opportunities for others to innovate while consistently forcing us to look within for ways that we can bring new value to the business. CSR, in fact, if understood correctly, can actually become a catalyst in fostering and creating innovation through change."
The Hottest Trend in Giving Back

Huff Post July 2012
"Human resources professionals know the drill: if you want to maximize an employee's potential, you need to engage him as fully as possible. That's why attractive employee benefits and compensation packages only go so far, and why corporate volunteer programs are on the rise. Corporate managers agree that volunteerism delivers big benefits with employee engagement, professional development and employee morale."
Work and community service go hand in hand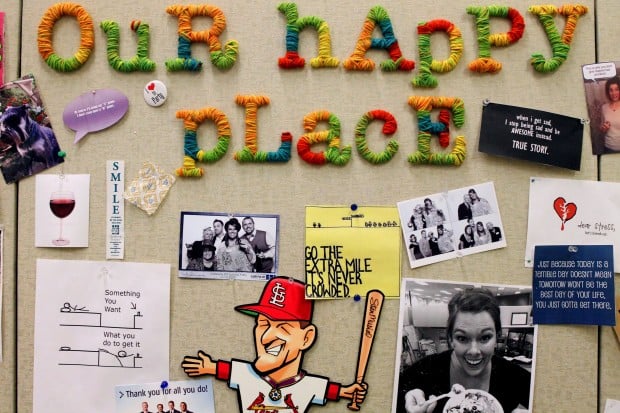 stltoday.com June 2012
The survey combined the observations of 1,295 college-educated employees of large corporations, small and medium-sized businesses and nonprofits along with those of 431 college undergraduates.Nearly two-thirds of the respondents told researchers they were drawn to jobs that carry the "potential to contribute to society" or companies or enterprises with the mission of making the world "a better place."
Company Performance Linked to CSR – Deutsche Bank

Environmental Leader June 2012
"Companies with high ratings for corporate social responsibility and environmental, social and governance factors have a lower cost of capital and are a lower risk to investors, according to a report by Deutsche Bank's climate change investment research group."
Beyond employee engagement: Integration

Sustainable Industries June 2012
"Employee volunteerism is on the rise and employee engagement has become a mainstream concept, one which many companies fervently believe is essential to employee attraction and retention. The next concept on the horizon: employee integration."
CSR: A Lever For Employee Attraction & Engagement
Forbes June 2012
"While the notion of "corporate social responsibility," may have once been regarded as a corporate philanthropy, it has quickly become a crucial part of any large company's long-term strategy – not just in marketing, but in recruiting, too: As consumers are ever more concerned with where products come from, employees now want more from their employer than a paycheck. They want a sense of pride and fulfillment from their work, a purpose and importantly a company's whose values match their own."
Volunteers leap at chance to help

Sydney Morning Herald May 2012
"Corporate volunteering has experienced huge growth over the past few years," Cocks says. "It's been driven by the major organisations that see volunteering as a significant part of their corporate social responsibility agenda."
Are your employees emotionally engaged?
Employee Benefit News May 2012
"In a recent study, CIPD and KU researchers concluded that there are two types of employee engagement — transactional and emotional. …What you really want, according to the study, are workers who are emotionally engaged — as in, engaged with the organization's mission and values."
Does money really motivate people?
BBC – Science & Environment May 2012
"A growing body of evidence suggests that increasing financial rewards may not boost performance, as is often claimed when justifying the rewards given to bankers and business executives."
Why we need purpose at work
Crunch Time – The power of purpose report May 2012
"Purpose provides context and rationale. It helps people understand why the company is pursuing a certain direction. If they can understand why, they are more likely to deliver on it. People will give more. For the average employee, delivering on shareholder value does not seem that exciting, but delivering on a purpose is." – Helena Christopher, QBE Group Link to full report
"Good" Companies Launch More New Products

HBR April 2012
"In an era of open innovation and rapidly diversifying knowledge, companies can no longer rely solely on internal resources; they must find ways to bring external ideas into the firm." Thus, "CSR engagement broadens a company's access to outside knowledge, market preferences, and new technologies."
What Drives the Business Case for CSR?

3BL April 2012
"One of the ways the business case is determined is that each region, country or community has a different combination of CSR drivers. The art of finding a 'glocal' business case is to determine which of these 10 incentives and pressures are the strongest and most applicable to the local context."
Should Your Company Pay for You to Volunteer Abroad?

Forbes March 2012
"Eli Lilly & Co. does. Last year it launched an international volunteer program, which pays for employees to travel to developing nations to work with and for the local populations.
According to the report, the program is more than just a do-gooder mission: "It's important for our cultural IQ. The more we understand about different cultures, the more effective we can be in a global marketplace," says Rob Smith, Eli Lilly's senior director of corporate responsibility."
"Put Your Hands Up" for Incentive Voluntourism
Voluntourism.org March 2012
"It could be argued that some corporations are moving in a different direction. Looking at B Corporations in the United States, for example, gives one hope that businesses truly do understand that profitability includes the well-being of the planet and its inhabitants. And in the most recent Forbes Insights coverage of Corporate Philanthropy – "The New Paradigm: Volunteerism. Competence. Results." – we definitely see that the majority of companies realize that engagement by employees in voluntary service is both necessary and highly valuable on many counts. From the report:"
"Through volunteering programs, companies motivate their employees to follow passions and support causes, resulting in increased employee loyalty. Moreover, the knowledge gained during hands-on volunteering enriches creativity in product and market development, while the showcasing of companies' capabilities in skill-based philanthropic efforts brings new business prospects. The belief in the effectiveness of volunteerism is a common denominator among companies of all sizes and regions of the world."
Top 10 Ways to Use CSR to Motivate Employees

Incentive March 2012
"Let your employees participate. While it is important that the company demonstrates its commitment by sponsoring events and writing big checks, letting employees experience the commitment firsthand is critical—like when Conifer employees were invited to join the company's partnership with Habitat for Humanity International and help build homes across the U.S."
Incentive Travel: The participant's viewpoint part IV: An integrated viewpoint on incentive travel
Site International Foundation Study
This study examined the participant's viewpoint, both qualifiers and non-qualifiers, on what makes incentive travel programs more meaningful, motivational and memorable.
Incentive Travel: The participant's viewpoint part II: Motivational Value of Incentive Travel
Site International Foundation Study
The opportunity to interact with senior executives was seen by two thirds of participants as motivating. Also, seventy two percent of atendees felt it was a great way to connect with peers and form friendships way from work.
Incentive Travel: The participant's viewpoint part I: Incentive travel as a meaningful motivator
Site International Foundation Study
Sixty-seven and a half percent of non-earners agreed that they want to work harder in order to be an earner in the future. That degree of motivation in non-earners demonstrates the strength of incentive travel as a motivator.
Employee Engagement Is Strongly Tied to Customer Experience and Productivity
Temkin Group Research
January 2012
Compared with disengaged employees, highly engaged employees are:
480% more committed to helping their company succeed.
250% more likely to do something good for the company that's unexpected of them.
250% more likely to make a recommendation about an improvement.
370% more likely to recommend that a friend or relative apply for a job.
30% less likely to take a sick day.
The Dollar Payoff from CSR and Sustainability
HBR November 2011
"We provide evidence that High Sustainability companies significantly outperform their counterparts over the long-term, both in terms of stock market and accounting performance. The outperformance is stronger in sectors where the customers are individual consumers instead of companies, companies compete on the basis of brands and reputations, and products significantly depend upon extracting large amounts of natural resources."
Is It Time to Ditch the Annual Bonus in Favor of Recognition Programs?
Forbes December 2011
"A human resources executive at a global software company recently told me that his company's employee recognition program was far more productive than its annual bonus plan. Yet the company's recognition budget was only a tenth as big as its annual bonus pool. He wondered how to change this."
Millennials to business: Social responsibility isn't optional
The Washington Post December 2011
Millennials want to be hands-on when it comes to community service supported by the work place. According to a June 2011 Deloitte study, Millennials who participate in workplace volunteer activities are more likely to be proud, loyal and satisfied employees.
2011 Cone / Echo Global CR Opportunity Study
December 2011
"When price and quality are about the same, 94% of consumers are likely to switch brands to one associated with a good cause." And the most important issue consumers want addressed is community development."
CSR is answer in time of crisis

The Korean Times November 2011
"Corporate social responsibility doesn't help companies increase their profit next quarter. But it helps companies become more transparent in customer practices and achieve good relations with customers and communities," Ernst Ligteringen, chief executive of the Global Reporting Initiative (GRI).
Catalyst Study Links More Women Leaders to Greater Corporate Social Responsibility
November 2011
"According to a press release, the study, "Gender and Corporate Social Responsibility: It's a Matter of Sustainability," companies with more women at the top may be better practitioners of corporate social responsibility (CSR). Prior Catalyst research has shown that such companies also financially outperform, on average, those with fewer women in senior leadership roles."
Gen Y seeks responsible employer who listens
The Globe and Mail November 2011
"Corporate social responsibility ranks "quite highly" for Generation Y workers – those employees 30 and under – who are in a position to choose where they work, according to Adwoa Buahene and Giselle Kovary, co-founders of n-gen People Performance Inc., a Toronto-based company that specializes in recruitment, retention and engagement."
Corporations with social purpose perform better

Forbes CSR blog November 2011
"Great companies go beyond ubiquitous statements of corporate values to nurture a dialogue to keep "social purpose at the forefront of everyone's mind and ensure that employees use the organizational values as a guide for business decisions"
How Great Companies Think Differently

HBR November 2011
"Institutional logic holds that companies are more than instruments for generating money; they are also vehicles for accomplishing societal purposes and for providing meaningful livelihoods for those who work in them. According to this school of thought, the value that a company creates should be measured not just in terms of short-term profits or paychecks but also in terms of how it sustains the conditions that allow it to flourish over time."
Why CSR can include painting walls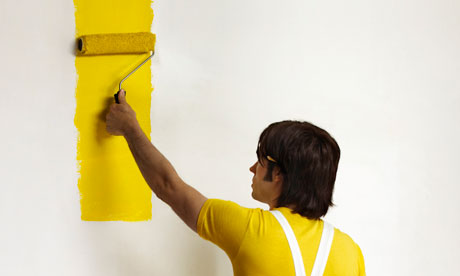 Guardian blog October 2011
"The school were thrilled, as evidenced by the glowing letter of thanks from the headmaster and various pupils. But it was the impact on the staff that was most revealing.
I'll never forget the buzz that went round the call centre after one small team of less than 10 people, went to do up a school playground (which did involve painting some walls)."
Four Motivation Mistakes Most Leaders Make

HBR blog October 2011
"Money is the most expensive way to motivate employees, but it's still many leaders' first choice. Our experience and numerous studies, however, show that big bonuses are less effective."

Employee Engagement Hits New Lows as Workers Feel Stuck
Modern Survey October 2011
"The engagement components which have seen the furthest erosion in the past year include "discretionary effort," down ten percentage points from 58% favorable in August 2010 to 48% favorable in September 2011, and "belief in the future of the organization," which has tumbled most severely from 48% favorable in 2010 to just 34% in the most recent study."
The Destructive Power of the Disengaged Employee
1 to 1 Media October 2011
"According to the Towers Perrin numbers, just 8 percent of global workers are "fully engaged." Meanwhile, another 71 percent are categorized as either partially engaged or partially disengaged, or what Hamel refers to as those workers who "don't really give a poop" and simply want to collect a paycheck."
Create Ethical Businesses From the Ground up
Huffington Post September 2011
"Our regular support for this (CSR) mission is driven by an expectation from our clients, staff and management that ours should be a firm which proudly wears its heart on its sleeve.
It would appear that such an approach to CSR rings true. In 2006 the Federation of Small Businesses found that smaller companies were likely to be motivated by more altruistic tendencies, with 90% driven by a personal value system."
Team culture boon or bane for corporations?

International Herald Tribune September 2011
"This is why now a lot of organisations while aware of the benefits of team building, are also concerned about not allowing employees to settle or become too comfortable in their comfort zones."
Reward travel for employees makes a comeback
USA Today, Money, September 2011
"It's really a relatively small part of our total employee budget and has such a big impact," says Hagan, CEO of DriveSavers Data Recovery in Novato, Calif. "It seemed even more important to continue to do it when things were slow."
On Leadership: Motivated by charity
Washington Post August 2011
"What would motivate you more: a bonus you could spend on yourself, or a bonus you had to spend on someone else? Most people, surely, would instinctively say the former. Why on Earth would I work smarter or better, or be more satisfied in my job, in exchange for something I had to turn around and give away?
But a paper by researchers from Harvard Business School, the University of British Columbia and the University of Liege finds otherwise. (Hat tip to behavioral economist Dan Ariely, who points on his blog to the not-yet-published paper, noting that "our intuitions are leading us down the wrong path when we assume that we will be happiest and most motivated when we earn money to spend on ourselves.")"
For Brands, Being Human Is The New Black

Fast Company August 2011
"We are hard-wired to respond to [human] traits," Luna continued. So, "if you're doing good, [think about] how do you communicate that to your users, especially in a human way, through traits like honesty, openness, and humor? If you have practices that you'd like to improve upon, that you're working on, [think about] how might you be honest and open with your users, even when it's not all perfect."
Offer more rewards
Employee Benefit News August 2011
"According to a recent survey by Staples Advantage, 85% of those who participate in company-driven incentive programs feel more valued at work, while 70% say they are happier and more motivated at work, thanks to their incentive program. Sixty-five percent, meanwhile, say they are more loyal to their company because it offers an incentive program."
Setting Employees Free To Do Good

Forbes CSR Blog August 2011
"If a company understands the value of engagement, it is going to understand that this takes a number of forms, including individual leadership training activities, work committees, diversity or gender based resource groups, or involvement in the local community. Building multi-faceted employees means giving them opportunities to hone skills in a number of different contexts."
Metrics of motivation

Travel Weekly August 2011
"We see the people who cancelled (their incentive trip), and the ones that didn't but maybe reduced it or cut from business-class to economy airfare, and they were (the ones) able to increase market share"
Incentive Travel Recovering from Belly-flop 

The incentive travel council July 2011
"Our employees are motivated to earn the rewards and work harder and more efficiently in order to achieve them. And it's not because they are chasing a carrot. It is because travel makes them happy."
People Are Not Cogs

HBR Blog June 2011
"It showed that high employee engagement brings an uplift of every business performance number. Profitability up 16%, Productivity up 18%, customer loyalty up 12% and quality up an incredible 60%."
Taking CSR to the next level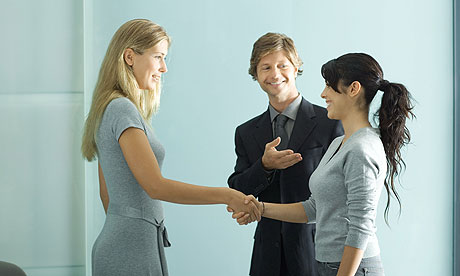 The Guardian July 2011
"Improved (employee) engagement includes them taking 3.5 fewer sick days and staying in the company longer than disengaged employees. Furthermore, over half of employees (51%) actually believe their company has a duty to commit to charitable acts and CSR."
Incentive travel is no longer just for sales teams
Incentive Magazine June 2011
"Incentive travel programs have been a popular and successful method of pushing salespeople to excel ever since the growth of airlines made them feasible. But as the growing recognition of the bottom-line value of employee engagement spread throughout corporate America over the past decade, incentive programs have been trickling down from the sales force to the wider general employee base."
Innovative CSR report delivery

Marketwire, June 2011
"With a focus on increasing engagement, this year's Softchoice's CSR report takes a different approach: a blog-style format that details Softchoice's sustainability journey in 'real-time' while promoting discussion and idea sharing with stakeholders as well as with the people responsible for driving positive change within the company and across the IT industry."
Iceland and the Netherlands:Great models for CSR 

Forbes, May 2011
"We're not asking ourselves the hard leadership questions about how to ensure all our employees are as bought-in to the big picture change we're trying to create."
CSR – Higher Investment Returns With Lower Risk 

TriplePundit, May 2011
"Inclusive of governance issues and abbreviated as ESG (environmental, social and governance), factors pertaining to ESG are now included in mainstream corporate stock and bond analysis in numerous investment firms, funds and managers globally. Why? Because it provides analysts better insight into companies and a possibility of producing higher investment returns with less risk."
Don't abandon CSR for creating shared value just yet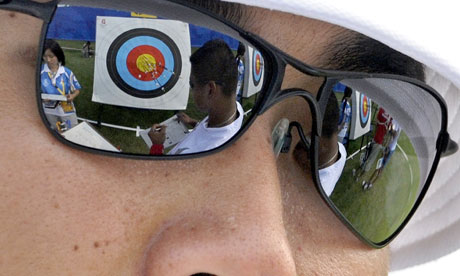 The Guardian, May 2011 
"Although CSV has many virtues, it is unlikely to deal with the thornier CSR issues such as human rights or corruption…."Talent hits a target no one else can hit; genius hits a target no one else can see," Schopenhauer noted."
The Return of Incentive Travel 

The New York Times, March 2011
"Incentive trips were long used by companies to motivate employees to sell more, make fewer errors or otherwise contribute to the bottom line. But in the depths of the recession, as millions of workers were being laid off, companies generally avoided any signs of excess. Now, as the economy begins to return to health, companies see a need to give their employees an incentive to work harder."
Disengaged Employees Are Seeking Refuge

Businessweek March 2009
This is a slightly older article but the need to engage employees is more relevant than ever. "The number of disengaged employees increased by 45% in the past year, and they are doing something worse than quitting—they're staying, says the Corporate Executive Board"